Because Trumps policy platform ( if implemented ) is likely
to drive up inflation , long dated bonds with low coupon
payments have become unattractive and have fallen in price.
That fall in bond prices has wiped out a lot of wealth .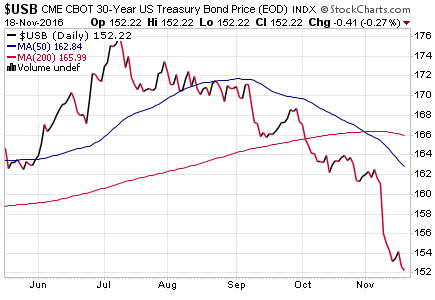 Naturally there is a flow through effect , specifically
mortgage rates , with corresponding anxiety in the housing
market .
As one reader comment put it ......
'My money says they are going to loose control of this thing' .
Exactly .
Full article here
and
here
..