If you like strategy games, then I recommend you check out
Europa Universalis IV (EU4)
.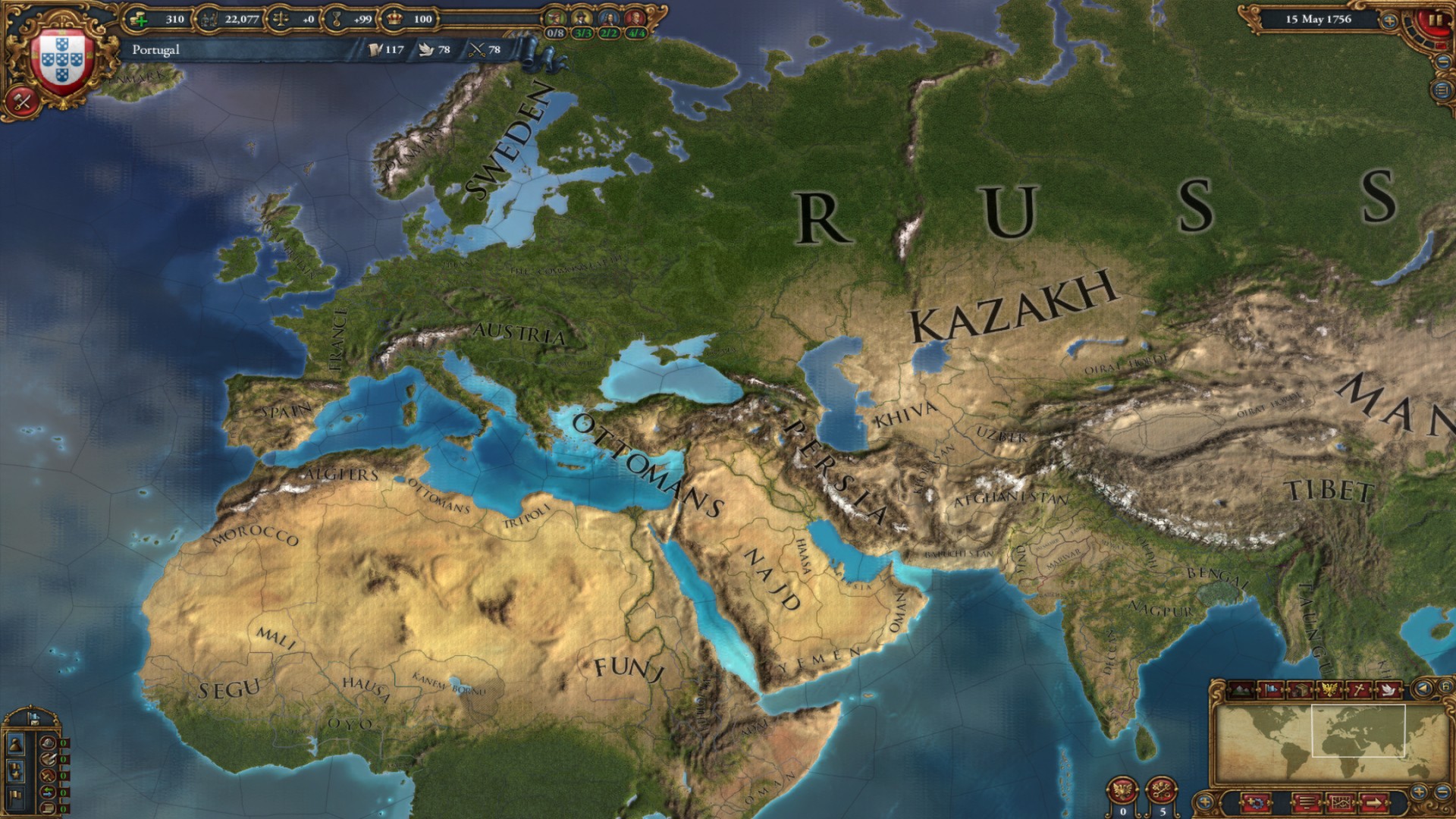 This game simulates the interaction of countries during the Age of Exploration, beginning in the mid 1400s. To play, you select the country that you want to be and then you control that country's economy, diplomacy, military, advancement of ideas, etc. The simulation continues up until 1821, when the industrial age was beginning to ramp up.
Warfare and conquest are a central part of the game, so you can build your empire militarily. Or, if you prefer, you can diplomatically build a powerful state. Another choice is to focus on trade and build a global economic powerhouse.
You can play as just about any state/tribe that existed in the mid 1400s or you can start at a later date too. From the start in the 1400s, the "known world" is the most developed with many neighboring states, while some outlying areas in Africa, the Americas, and Oceania have many "unsettled" provinces which are open to being colonized. Interesting countries to play from around the world include:
Austria - build the Holy Roman Empire
Spain - Build a colonial empire
Brandenburg - Form Prussia and then continue to build the German empire
Portugal - Build a trade empire
Japan - unite the country
Ming - prevent European encroachment and colonize Africa
Aztec - Control the Americas and commence the "sunset invasion" (invade Europe)
Ethiopia - Keep Ottomans out and build an African empire
There is technological advancement over time, for better military, diplomatic, and administrative ideas. Also, each country has its own unique set of ideas, which give various benefits once they are unlocked (i.e., +10% trade). You can also improve the provinces in your territory to some degree by building improvements.
The AI in the computer opponents is pretty good, so they do present a challenge. You have to be careful to maintain good relationships with allies to discourage rivals from attacking. Also, it's hard to engage in endless wars of conquest because then you'll get a coalition formed against you.
I could go on... Suffice it to say that in my list of favorite computer games, I believe that this one has dethroned the Civilization series as my favorite.
Here are some more screenshots: