USA - Losing middle aged whites .
---
Quote:
"Stunning" Rise in Death Rate, Pain Levels for Middle-Aged,
Less Educated Whites
Quote:
This cross-country comparison from the study shows how extreme
an outlier these middle aged whites are: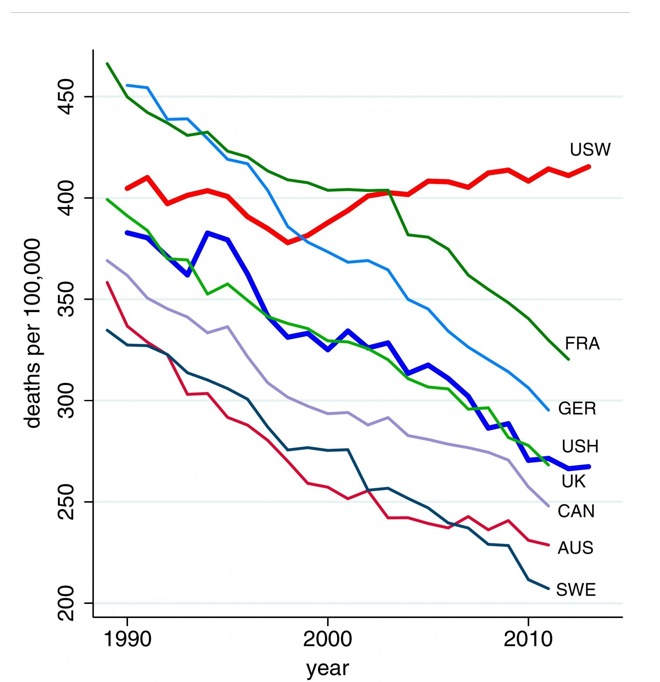 Note : Poisonings = opioid + alcohol abuse .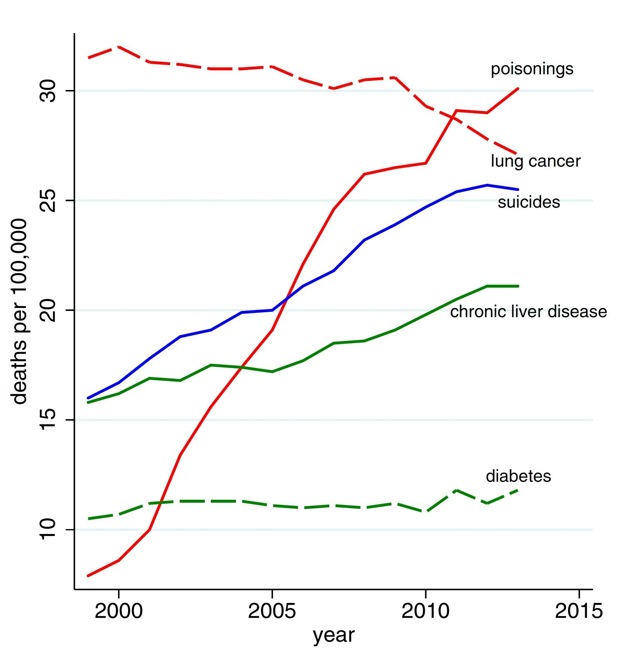 Full article found here .
__________________
All paper is a short position on gold . "Gold is money. Everything else is credit."

"If we don't believe in freedom of expression for people we despise, we don't believe in it at all." ( Noam Chomsky )

'you can judge a man's spirit by the amount of truth he can tolerate.' .... Nietzsche
---
Last edited by Ross; 04-19-2017 at

08:06 AM

.